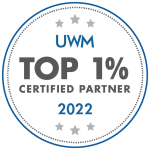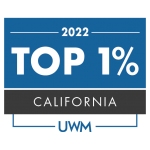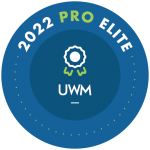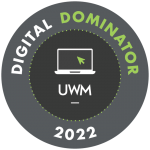 FHA
This is the most popular and most common mortgage program in the USA. FHA or the Federal Housing Authority will not lend the full amount, but it offers the borrower to put a minimum amount of down payment.
CONVENTIONAL / CONFORMING
These are the types of loans issued by banks, private lenders, or credit unions. However, these loans are not backed by the federal government, such as the FHA.
JUMBO
When the conforming loan ceiling is lesser than the type of home loan. These ceilings are set by the Fannie Mae and Freddie Mac programs.
FHA STREAMLINE
Borrowers with existing FHA mortgage loans can avail of this FHA streamline refinance program, which is the most common, quick and easy to avail to refinance your home loan.
VA LOANS
Created in 1944, this type of loan program was created to help the returning men that were coming from war to afford a home. Up until this day, this loan program is still quite popular.
CREDIT REPAIR
Many people fall into credit trouble and this is usually because of certain situations that they have no control over such as illnesses, sudden death in the family, or accidents.
Highly Recommend
My partner and I had nothing short of a stellar experience with Nation. From our first call, they instilled a sense of confidence and reassurance that other lenders couldn't. This was our first time purchasing a home, and they were very descriptive and patient with us as we navigated through uncharted waters. They were always super responsive, detail oriented, and the team was nothing short of a pleasure to work with. That aside, they were also able to help us get an amazing rate, and help us close sooner than we anticipated. If you're ever in need of a lender, I would highly recommend working with Anthony, and the team at Nation!
NWL is the best!
NWL helped me through the purchase of my first home. They were on top of everything and super knowledgeable. NWL took the time to answer all of my questions and was super patient. I would recommend them to anyone!
– Rachel in Sacramento
Excellent service!
Nation Wholesale Lending was very easy to work with, very professional, returned my calls promptly. I have already referred them to a few friends. Very happy with our loan.
– Rodica in Placerville
Friendly and knowledgeable!
From the beginning the Nation Wholesale Lending staff were incredibly friendly and knowledgeable. Taking their time to explain even my most ridiculous questions… Made sure that what was important to me was important to them. Responded promptly to my emails and even text messages. Addressed all my concerns, and helped us find the best rate possible.
– Brackett in Orangevale
Went out of their way to help us!
This company was amazing from start to finish. They went out of their way to make sure we got the home we wanted. They made it possible for us to move on to the new chapter of our lives. We are very grateful.
– Melissa in Red Bluff
Fast and Honest
Upfront about all the paperworks. They answered all the questions I had, and settled my anxiety regarding refinancing. Everything was done concisely and within my expectations. He also got me the best deal with as little stress as possible. And yes I would recommend him to friends and family.
– Flow from Rancho Cordova
1. LEARN
Buying a home is one of the largest financial decisions you will make and obtaining the right loan program is critical to your overall financial health.
2. GET ANSWERS
If you have questions – we have answers! How much home can I afford? Can I get help with my down payment? What are my loan options? Let us help you!
3. GET PRE-QUALIFIED
When purchasing a home, it's important that you understand the difference between a "pre-qualification" and a "pre-approval". Getting pre-approved will strengthen your negotiating power!
"Making Lending Easy". More than ever, there are many choices borrowers have when it comes to their mortgage. At Nation Wholesale Lending, our brokers work diligently to simplify the process for our clients. 
Our success has been marked by the return of previous customers, and the friends and family they have sent us. Our personal and consultative approach to lending has served us as well as our clients. 
We work for you. In a world full of retail lenders vying for borrowers attention, we work on behalf of our clients to assure they get the best rates, terms and overall value in their loan. Keeping your results in mind is at the core of how we are Making Lending Easy!
Let's Start a Conversation